REPAIRING ALL HIGH-SPEED, HIGH-PERFORMANCE SPINDLES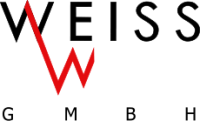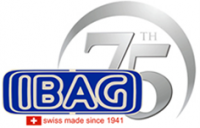 Your Spindle Repair Partner – All Makes and Models
The FISCHER Advantage:
80 years of experience producing high precision spindles for all manufacturing segments worldwide
Local service and Best In Class customer support. Around the clock access to our customer focused team of 65 people.
Providing Swiss Quality with North American Availability
In-house precision manufacturing, reverse engineering and full inspection capability.
We fully test your spindle, not just run-in your spindle. Your spindle operates at FISCHER as if it were on your machine.
With full confidence and reliability FISCHER USA has expanded our service offerings over the past decade to include spindle repairs on all makes and models. FISCHER USA has a solid record of repairing GMN, IBAG, Kessler, Weiss, Makino, Mazak spindles; to name a few.
Spindles We Repair Shipment Form
FISCHER Spindle Group
ANCA
AWEA
Bryant
CB Ferrari
Centerline
Chevalier
Cincinnati
Cytec
Diebold
Excello
FISCHER
FORTUNA
G&L
Gamfior
GMN
Gros-ite
Hauser
Heald Red Head
Heinz Fieg
Hermle
IBAG
IMA Tecno
IMT Classic
Jones+Shipman
Kessler
Klingelnberg
LCM
Makino
Matsuura
Mazak
Meyrat
MITSUBISHI
Mori Seiki
MYL
NSK
NSS
Okamoto
OKK
Okuma
Omlat
Overbeck
Peron Speed
PRECISE
Reckerth
Reinecker
Reishauer
Renaud
Saginaw
Saida
Satisloh
Schneeberger
Schneider C-Axis
Setco
SKF
SLF
SNK
STA
StepTec
Studer
SycoTec
TDM
Tramec
Tramec Milling Heads
Voumard
Weiss