FISCHER USA's Charitable Contributions 2021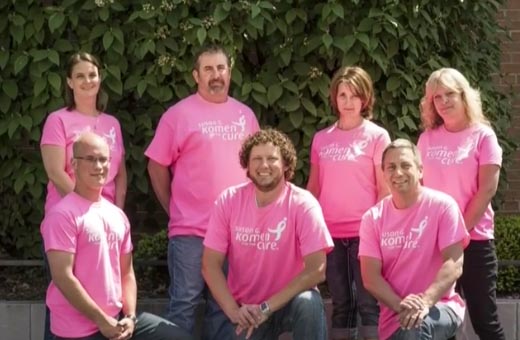 The team at FISCHER USA is known for being efficient, knowledgeable and hard-working when it comes to the servicing and manufacturing of spindles. However, what most don't realize is that on top of all of these great characteristics, the team at FISCHER USA is also community minded and organizes fundraising events for various organizations to raise money for some great causes.
This past year, the employees of FISCHER USA held fundraising events every quarter. The latest fundraiser held by FISCHER USA was a chili cook off in November 2021. This benefit was held to raise money for local veterans. The event consisted of a 50/50 raffle as well as the cook off. The cook off raised $1205.00, which was then matched by the corporation for a total of $2,410.00. Since the team at FISCHER USA began their fundraising efforts, they have raised more than $34,000.00 for various local organizations, including HALO, Royal Family KIDS Camp, Susan G. Komen, and Veterans Outreach of Wisconsin.
The next time you need spindle repair work done, call our knowledgeable, charitable and community minded team at FISCHER USA.