Getting to Know FISCHER USA's Customer Service Team: Becke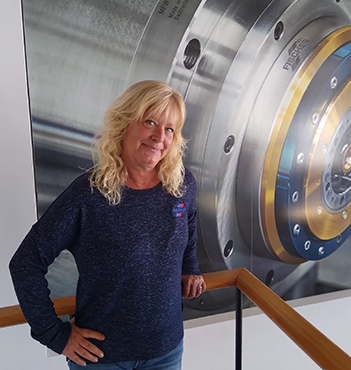 Name:  Becke Valente
Job Title: Customer Service Representative
How long have you worked for FISCHER USA? What areas have you worked in?  
11 years in March of 2022.  Customer Service/ Supporting Sales and Marketing
What's your favorite thing about working for FISCHER USA? 
Working with a great group of people – assisting customers daily. Customers are my fuel everyday at work.
If you could write your own job title that best describes what you do here, what would it be? 
Customer Service - Sales - Marketing Assistant
What do you enjoy about the work you do? 
The daily contact with customers and the relationships/friendships that are built.
What's your favorite part of the spindle? 
The RPMs of the spindles - the speed in which they rotate still amazes me; 150,000 RPMs!!! - Doesn't make any noise!
What advice would you give a candidate who wants to join our team of superstars?  
Working for FISCHER means you are now a part of the FISCHER family.  You will find a cheerful and friendly group who truly care for one another.  Team-mates and management alike are here to support you to succeed and flourish at FISCHER.
Who is someone you admire, and why? 
My father, when my mother became ill he had to take on many new roles to support my mom and run the household.  It wasn't easy for him and his love for his wife helped get him through some difficult months. 
What are your tips for being successful? 
Flexibility and the willingness to embrace new job tasks. Understanding the customers needs and providing them with the best service every time. Be courageous – Management helps us to be courageous. No failures, only lessons.
The most important thing I learned (in or since) high school is…
Not everyone is kind, be kind anyway.
How do you want people to remember you? 
My joy for the simple things in life, like lady bugs or a cloud in the sky.
What are your favorite books/podcasts? 
Neapolitan Novels by Elena Ferrante – Italian series on HBO.
What is top on your bucket list? 
To explore Alaska – Cruise, Denali National Park.
Flashback to when you were 5 years old, what do you want to be when you grow up? 
Married to Smokey the Bear – Still a fan!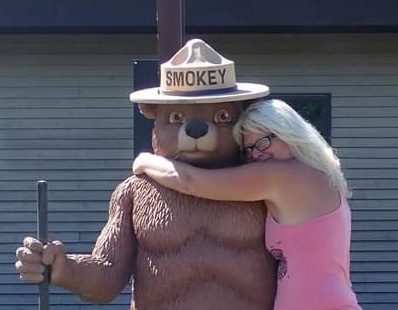 If you had a choice between two superpowers, being invisible or flying, which would you choose? 
Flying, you'd get to soar with the hawks & eagles.
Finish this sentence. On Sunday mornings, you can usually find me...
Sleeping late and fixing up a mac daddy breakfast.